Build a Potent Author Website with a Potent Author Brand
Separated by five thousand miles, the amusement parks in Santa Monica and in Asbury Park are basically identical—but Disney World is different. Why? Because Disney World has a brand.
For this reason, we begin building a website by defining and refining your author persona—your brand. Pinpointing a pen name, staging a headshot, sculpting a bio, and composing a tagline are essential activities in this process. Not only do these activities result in brand artifacts that you'll source again and again, but they also draw your attention to how the world perceives you and your unique contributions to the field.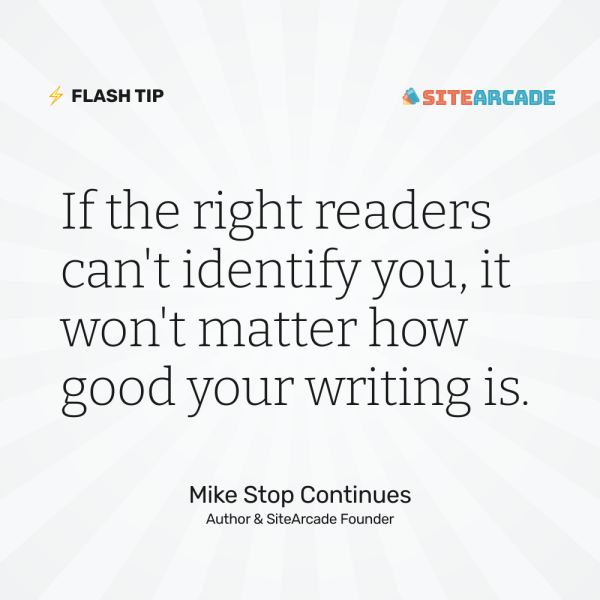 As authors, we spend so much time in our heads that a third-person perspective can be tremendously revealing. After all, if the right readers can't identify you, it won't matter how good your writing is. So when doing the following tasks, see yourself as a stranger would. From that distance, revisit and revise until that author there is utterly captivating.
Now, it's possible you're so deep into your career you aren't willing to consider a new pen name, but age doesn't excuse a poor headshot, bio, and tagline. If anything, it makes revisiting these assets essential, to match how you and the market has grown. What better time for a spring cleaning than a new website?
Remember, your pen name is your brand name. It's got nothing to do with your value as a human being. (You're priceless!) So don't take your legal name as the default. It's way more important for your pen name to evoke the same feeling as your writing, and for it to be easy to remember, easy to Google, and easy to claim across social media platforms.
Select a pen name that conveys your genre and character to readers. Refer to the links below for more advice.
Search available domains to make sure you can find a clear, concise match for your pen name.
Check username availability across the web en masse. Prefer a username that will be identical across platforms.
If you find major blockers in step 2–3, back to the drawing board! Otherwise, register your domain and all of the popular social media accounts immediately.
Your headshot is not a selfie. Consider this photo your digital face, and be sure it marks you as a professional, approachable, interesting author who writes within your actual genre, and no others.
Do a mock photoshoot at home where you try out different poses, facial expressions, and outfits. Be prepared for when you're on location.
Take a great headshot by making the most of your photoshoot. Consult our guide in the resources below.
Resize and crop your headshot for multiple formats. High-res for print, medium-res for web, and just your head and shoulders for avatars.
Use the same headshot avatar everywhere. Make it easy for your readers to confirm it's you on another platform and recognize you in person or on video. And if you change your headshot, remember to change your avatar.
Your bio is both an introduction and an invitation. It builds trust, signals your genre sensibilities, and entices readers with an irresistible, unique twist. Remember: It's not about you. It's about what you have to offer.
Write and revise a 500-word bio until every sentence offers a compelling reason to read your books. Refer to our bio guide in the resources below.
Set your bio next to your headshot. Make sure these elements complement and reinforce one another.
Crop your bio to these sizes: 250 words, 100 words, 50 words, and 280 characters. Record them for later use across various contexts.
On your website, feature your headshot and 250-word bio on your home page. Save your complete bio for your about page, where you offer readers contact info and additional photos.
A great tagline captures your author essence in a few short words. It sings, intrigues, and seduces. If nothing else, your tagline should make your target readers feel like this author gets me.
Brainstorm and record a large list of words related to your brand. To inspire creativity, alternate focus on verbs, adjectives, settings, and tropes.
Select a unique and compelling tagline. Refer to the resources below for advice and inspiration.
Combine your pen name, headshot, bio, and tagline in a single document. Make sure all elements promise the same experience to readers, and revise where appropriate.
Feature your tagline prominently on your website, especially beside your pen name and logo, so that your tagline becomes the definition of your brand.
A great author persona is distinct, targeted, and potent, but that doesn't mean it has to stay the same forever. As your career evolves, you'll discover more about your unique talents as an author, the audience you want to serve, and the impact you want to have in the world. And you'll always be free to adjust your persona accordingly.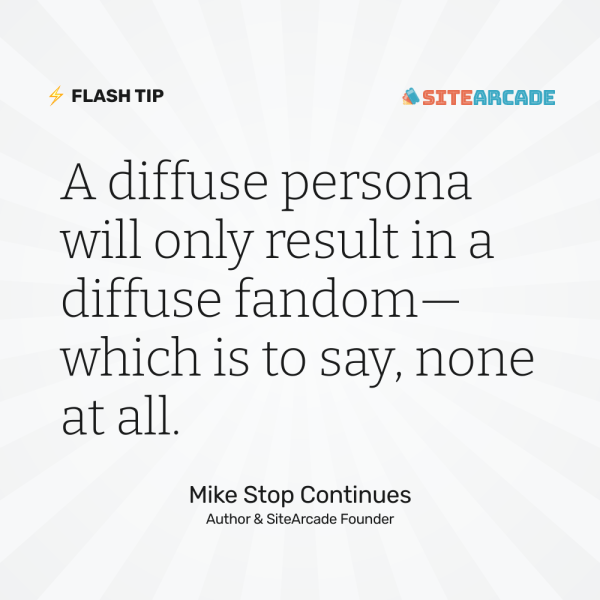 With that in mind, the greatest damage you can inflict upon your career would be to resist properly defining your persona, for fear you might pigeonhole yourself. A diffuse persona will only result in a diffuse fandom—which is to say, none at all.
So stay sharp, and put the extra hours into crafting a strong brand now! Make sure that every details effectively conveys to readers and industry pros:
Who you are.
What you have to offer.
And why they should trust you'll deliver on that promise.
Those same three points should be clearly stated in your author website as soon as it loads. Give your author brand the love it deserves, and it'll love you back all the more!
Next step: How to Communicate Your Author Brand through Web Design.
See you then!
---
---