Gmail is one of the most popular webmail services in the world. It's accessible online and through their Android and IOS apps.
Here are the instructions to add your new SiteArcade email to your Gmail inbox.
Click the cog at the top right of your screen
Click See all settings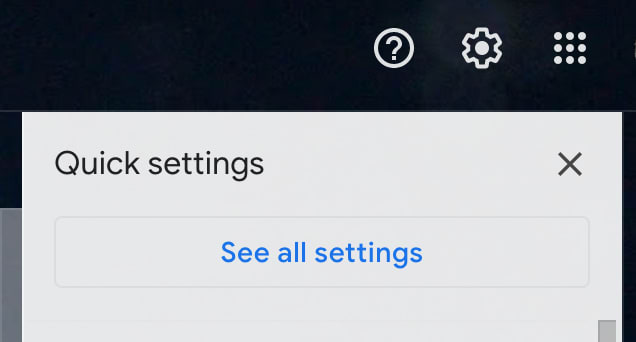 Select Accounts and Import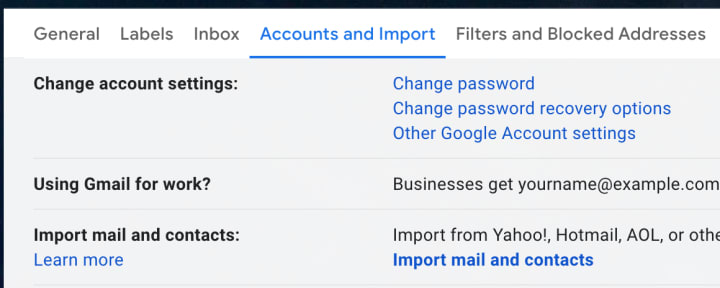 Locate Check mail from other accounts
Click on Add a mail account

Select Import emails from my other account (POP3)
Click Next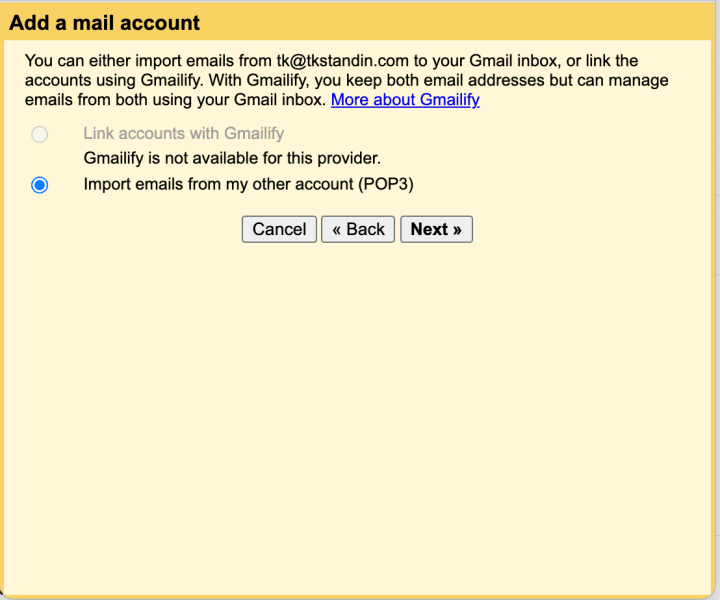 Type the following:
Username: Your SiteArcade email address
Password: Your SiteArcade email password
POP server: mail.gandi.net
Port: 995
Leave copy of retrieved message on the server: Unchecked
Always use a secure connection (SSL) when retrieving mail: Checked
Label incoming messages: Checked
Archive incoming messages (Skip the Inbox): Unchecked
When you're done, click on Add Account.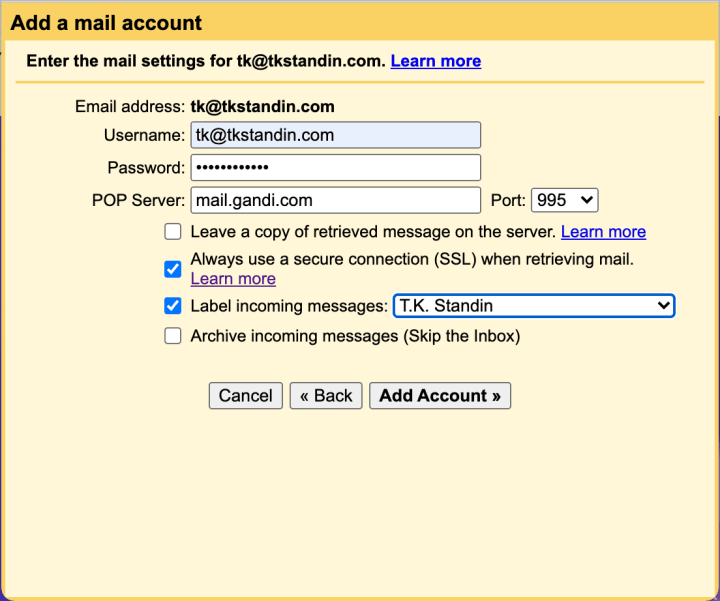 In the screen that comes right after adding your new account, select Yes when asked if you want to be able to send mail as your new address. This will ensure that you can actually send and respond messages from your new author email.
Click Next.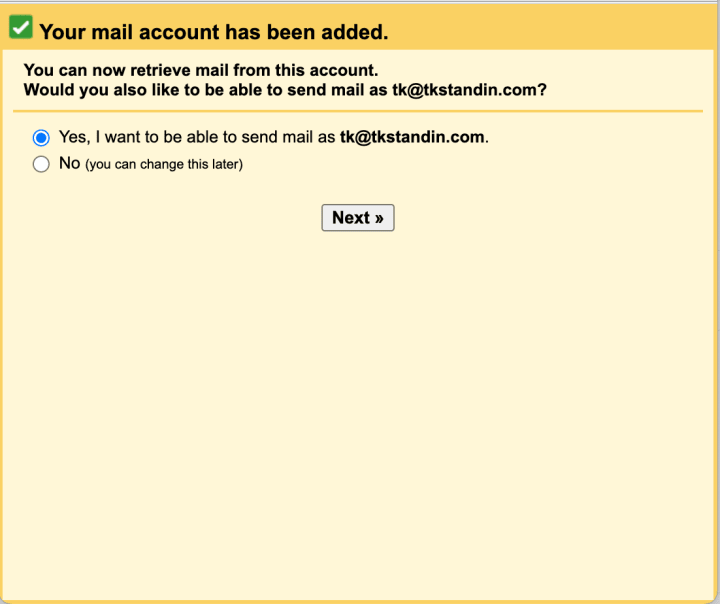 Give your address a name
Make sure the Treat as an alias box is checked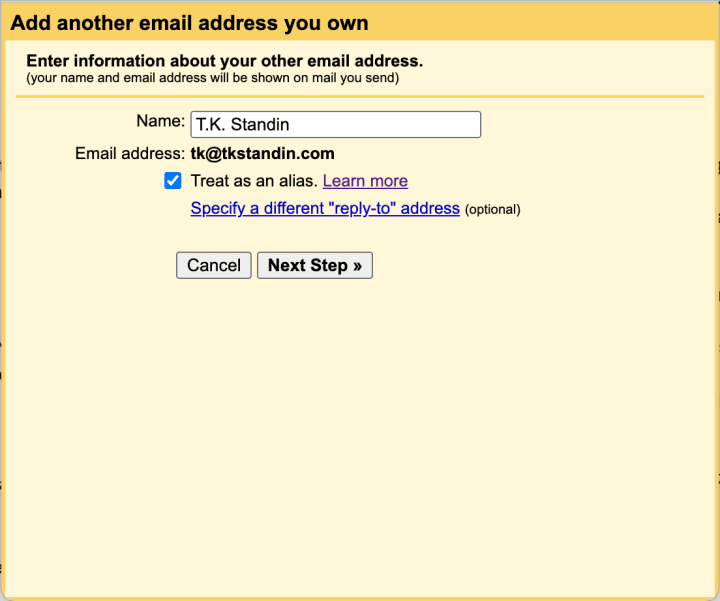 Type the following information:
SMTP Server: mail.gandi.net
Port: 587
Username: Your SiteArcade email address
Password: Your SiteArcade email password
Secured connection using TLS: Checked
Click Add Account as soon as you're done.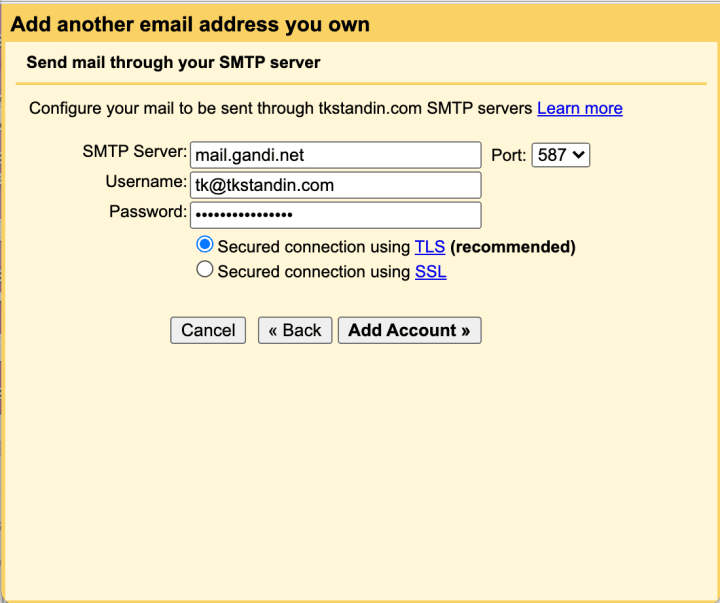 A few minutes later (sometimes instantly), you will receive an email in your Gmail inbox with a confirmation code. Copy and paste it into the box, click Verify and you're all set. Congratulations!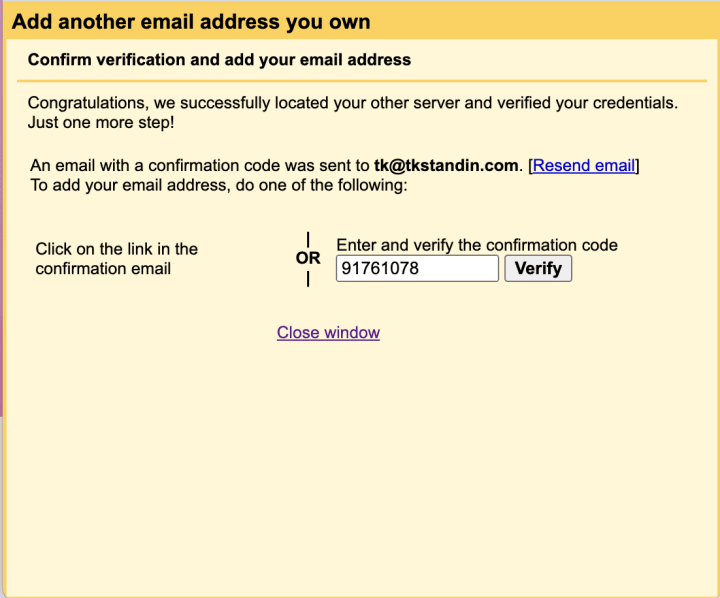 In your Accounts and Import settings, make sure to check:
When replying to a message: Reply from the same address the message was sent to
This way you will always respond your author-related messages from your author address, never from your personal. Save yourself a couple of headaches!